At Trendy Beauty, we're passionate about providing exceptional nail and beauty services to all our clients. We specialise in a wide range of treatments, including massages, facials, pedicures, manicures, nail extensions, waxing, body treatments, and more. Our salon uses only the highest quality products on the market, ensuring that our clients receive the best possible care. From the moment you walk into our salon, our experienced and friendly team of therapists will make you feel right at home. We're dedicated to providing expert advice and care, all while maintaining a luxurious and inviting atmosphere. Come visit us at Trendy Beauty and experience the ultimate in nail and beauty services!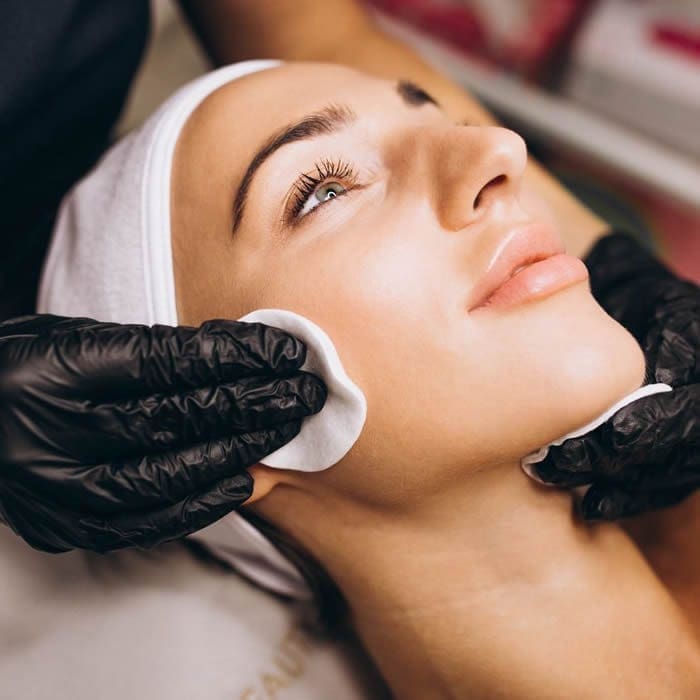 NAILS
Immaculate nails are the finishing touch to any outfit. We offer both classic and gel manicures & pedicures in the latest shades with optional effect glitter and chrome.
WAXING
We offer a full range of waxing treatments. We work with highly qualified professionals and use premium products only for a smooth finish and long-lasting results.
LASHES & BROWS
For new clients a patch test is required 24 hours prior to your appointment for Tints and LVL Lash Lift.  If unsure please call us directly on 01689637220.
MASSAGES
Treat yourself to a nice relaxing massage 
FACIALS
Luxury skincare with strong Anti-Ageing properties for all skin types. Indulge your skin in the most efficient treatment for ultimate results.
OMBRE BROWS
Ombre shading is a semi-permanent eyebrow styling technique that uses a small machine to place extremely thin dots of pigment into the skin, creating a soft-shaded brow pencil look. For most beauty lovers, leaning into your mirror to precisely fill in your eyebrows is the most stressful part of your routine.
TANNING
A professional tan using award-winning Sienna X solutions. This bespoke service leaves you with a natural-looking glow, whatever your skin tone.
OPEN FOR YOUR CONVENIENCE
Trendy Beauty is open Monday-Saturday, located at Orpington
ENJOY THE TRENDY BEAUTY EXPERIENCE
Book using Setmore, our online booking service, or phone 0168 963 7220 to book your Trendy Beauty Experience at Trend Beauty today.
I had the best treament ever, the waxing was very thorough and painless, i would surely recommend trendy beauty to my friends and family. Tania :):):)
I'm beyond happy, got lots of compliments from my friends and co-workers. Highly recommend to my friends, who have not found your fav therapist yet, give them a try, it's worth every penny. Thanks for taking care of my nails, def coming back – LUCY L.
Trendy beauty are the best at what they do, if you are looking for the best service in nails and beauty then you have come to the right place. Caroline